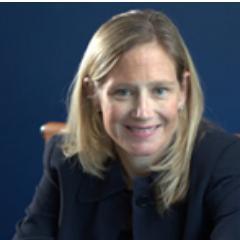 Nikki B. Allen brings a wealth of experience to her legal practice.  She is licensed in both California and Colorado and has practiced law for over fifteen years.
Ms. Allen began her career in 2000 as an attorney with Kutak Rock, LLP, a national law firm with more than 450 attorneys in 16 offices.  She specialized in finance law, where she represented numerous municipal clients and real estate developers.  She was involved in the closing of numerous multi-million dollar transactions.
When Ms. Allen moved to Palm Desert, California in 2005, she broadened her practice to include all types of business law, including the purchases and sales of real estate and businesses, entity formation and contract drafting. Specifically, she focuses on estate planning, which include wills, trusts, powers of attorney, advanced health care directives and special needs trusts.  Ms. Allen also represents clients in probate and trust litigation, as well as the administration of trusts and probate of estates.  She handles all real estate issues and civil litigation, including homeowner association disputes, commercial landlord-tenant disputes, and construction disputes.
Ms. Allen attended the University of Massachusetts where she played soccer in the Final Four against Mia Hamm.  Ms. Allen graduated cum laude from the University of Denver College of Law in 2000 and is a member of the California and Colorado Bar Associations.  She was on the University of Denver Law Review and had an article published while still in law school.  Palm Springs Life Magazine named her as a "Top Lawyer" for the past four years in a row, consecutively.
Ms. Allen loves helping her clients resolve their legal issues. She also specializes in helping her clients avoid costly litigation.

Rejeanne Eyre has been licensed to practice law since 2006.  As a Family Law Specialist, certified by the State Bar of California, she is a dedicated and knowledgeable family law practitioner who can assist you in all aspects of family law.
Rejeanne Eyre has extensive experience in prenuptial agreements, dissolutions, legal separations, annulments, domestic partnerships, division of property, domestic violence, and various custody issues.   She also has experience in juvenile dependency, father's rights, child and spousal support issues, and parental alienation.
Rejeanne Eyre was given a Top Lawyer award by Palm Springs Life Magazine in 2017.
Having been on the Court approved panel of attorneys qualified to serve as "Minor's Counsel", Rejeanne has specialized expertise regarding the best interest of minor children in custody proceedings.  Serving as minor's counsel, and being called upon to make custody recommendations to the Court,  has allowed Rejeanne to gain the unique perspective of what family law Judges look for in custody cases.  Rejeanne is also on the small panel of attorneys that are appointed in parental emancipation/termination of parental rights cases.
As the former president of the Family Law Section of the Desert Bar Association Rejeanne Eyre has fostered beneficial relationships with other attorneys, Court staff, and other legal professionals.
What separates Rejeanne from other family law practitioners is her dedication clients, her "hands-on" and empathetic approach to the needs of these clients, and her constant efforts to stay knowledgeable and informed regarding the most recent rules of law and family law cases.